The Intermittent Newsletter
by Jason Rodriguez
Here's what I've been up to and interested in lately…
On AMP for Email
Google made a pretty big announcement that could have far-reaching implications for the email world. Like the rest of the industry, I wrote up my thoughts on what AMP for Email means and, in this case, why it's a bad idea and one that's not likely to get off the ground. Save this one for some claim chowder later down the road.
The JavaScript Learning Landscape in 2018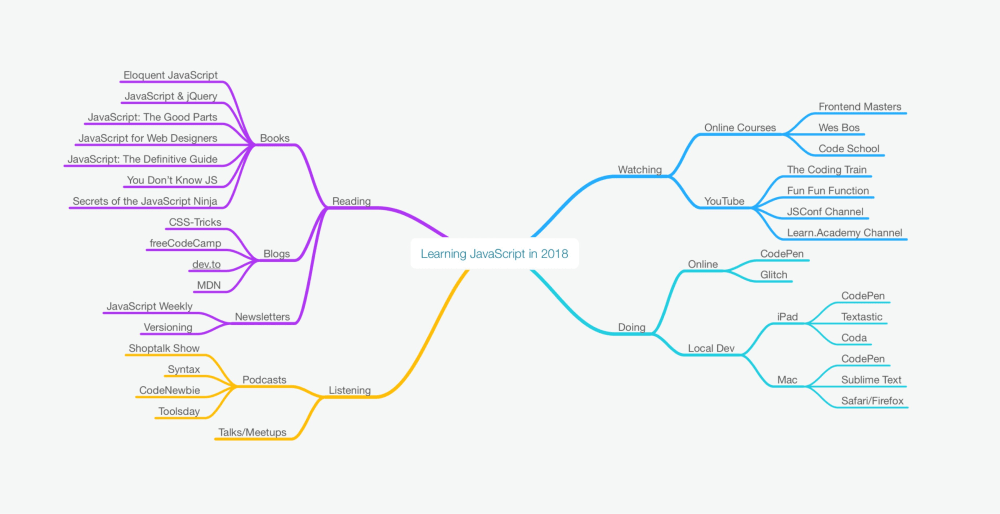 One of my goals for 2018 is to round out my understanding of the web trifecta: HTML, CSS, and JavaScript. I know the first two really well, but the third has always eluded me. I'm digging in and learning JS, so I wrote up an overview of educational resources and my plan of attack over at CSS-Tricks. Check it out.
Things of Interest
What Congress Has Accomplished Since The Sandy Hook Massacre is a devastating look at one of the biggest problems in America. This is the bullshit state of our country, but there's hope.
Everything Easy is Hard Again really resonated with me. This essay from Frank Chimero lays out a lot of my thinking about the web much better than I ever could. He followed it up with The Good Room, another essay worth reading.
Finally, this Tiny Desk concert from Hurray For The Riff Raff might be my new favorite video. Alynda Segarra and crew are simply amazing. If you haven't listened to their album The Navigator yet, you should. One of the best albums to come out in years.
What's on your mind?
Strong reactions to any of the above? Want to chat about the web, email, or anything else? Email me and let me know. I promise I'll reply as soon as I can.